I for Iran: A History of Iranian Cinema by Its Creators, was a part of TIFF Cinematheque Winter 2015 programmeming which showcased a series of critically acclaimed Iranian films from the 1930s to the 2000s. Through the efforts of individuals and organizations who are working towards bringing the Iranian cinema to the public, audiences were able to access films that were lost to social and political upheavals and decades of censorship. Tirgan Media conducted an interview with Brad Deane, a Manager of Film programmes at TIFF Bell Lightbox and a member of the TIFF Cinematheque programming team, as well as Thierry Jobin, the Artistic Director of the Fribourg International Film Festival. This interview was made possible with the assistance of Amir Ganjavi and Hooman Razavi from "Neither Us; Nor Cinema", to whom we extend our gratitude.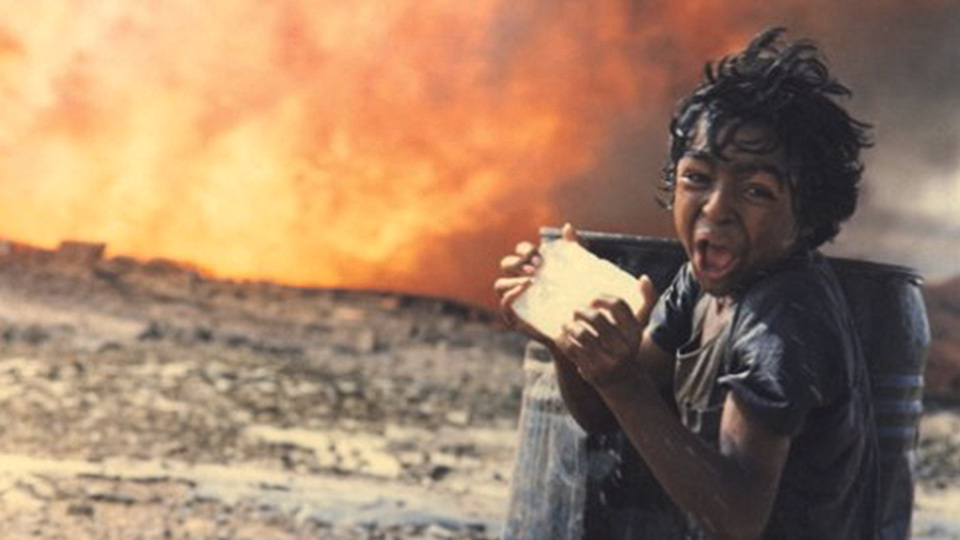 Could you elaborate on the process of movie selection and why these specific groups of films were favored?
Thierry Jobin (Artistic Director, Fribourg International Film Festival): First, the motivation never came out of some idea of profit or benefit, for the Fribourg International Film Festival or for myself. It came out of my passion and also my frustration regarding Iranian cinema and culture. Passion, because it's obviously impossible for any film lover not to be passionate about this cinema. And frustration because, year after year, talking with more and more Iranian friends, especially directors, I was watching their faces enlightened when they were talking about movies completely unknown for me. I told myself: who, better than Iranian filmmakers, to tell me which are the 2 or 3 most influential movies ever made in their country? As simple as that. But very complicated to materialize. At the end, Iranian directors did create this selection. I wrote to every Iranian directors I could, no matter if they were inside or outside their country. 14 filmmakers accepted to name their 1, 2 or 3 favorite Iranian movies of all time and it seemed to me that 14 was already an interesting panel. They named 27 titles and it's already a huge satisfaction that, with the efforts of Fribourg, Edinburgh and now Toronto, we've succeeded to bring back to life 21 of them. Looking at the list, only Farokh Ghafari's South of the City (1958), Zackaria Hashemi's Knucklebones (1971), Arby Ovanessian's The Spring (1972), Amir Naderi's Straight (1973), Fereydun Gole's Beehive (1975) and Parviz Shahbazi's Deep Breath (2003) are still to be rediscovered. My dream is that, after TIFF Cinematheque, other institutions would take on this History of Iranian Cinema by its Creators, find prints for these movies and even add some filmmakers to the panel.
The social realist cinema of Iran has gained a great reputation and strong following for the Iranian filmmakers, who have battled incessantly with the political and religious barriers in order to produce their films. baskets noires Asics Lyte Jogger Nike Air Max Thea Print Dame To what extent do you think programmes such as "I for Iran" reflect the restrictions and constraint present in the Iranian art scene?
Brad Deane (Senior Manager, Film programmes, TIFF): There is no doubt that Iranian cinema has faced restrictions and restraints from its very early days, however this series proves how little it has affected the quality of the films produced. Director Amir Naderi addressed this is one of his Q&As here when he said that censorship has in fact forced him to make better films.
Alongside the Iranian cinema which has limited viewership in the west, international filmmakers have presented Iran in a gloomy perspective through clichés and ideologue. Would you say that the efforts of I for Iran is a different approach to presenting Iranian motion pictures and filmmaking?
Brad Deane: What is so great about this series is that it gives viewers a more diverse portrait of what they might know about Iran. The films in I For Iran show everything from the struggles of the working class in the countryside in a film like STILL LIFE, to a film set in a middle class milieu, like A SEPARATION. nike air max 2017 zwart Air Max Thea Goedkoop Hopefully, unfamiliar audiences will come away with a richer representation of Iran than they would receive through the news or a Hollywood film and I imagine Iranian audiences will be able to first of all see these masterpieces on the big screen sometimes for the first time, as well as coming together as a community and find an experience that they recognize as more familiar to their own.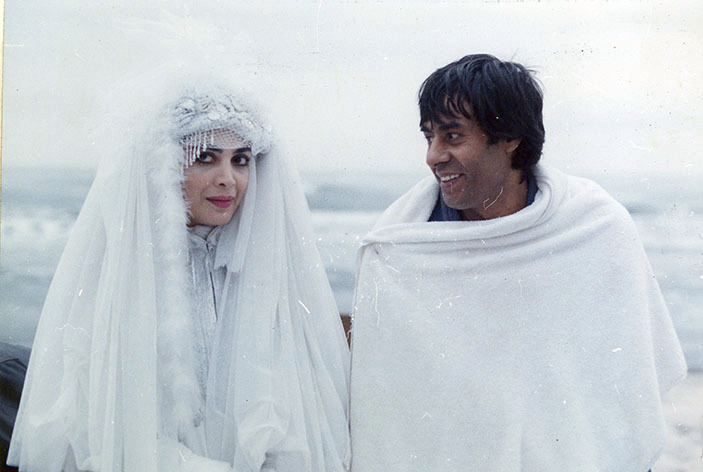 Iran's House of Cinema, also known as The Iranian Alliance of Motion Picture Guilds, is the only association of its kind in Iran and has been thoroughly ravaged in recent years due to political turmoil. In order to prevent the "eyes" that are now open to Iranian cinema from becoming a transient glance, are you planning on expanding TIFF's relationship with the Iran's House of Cinema in the future?
Brad Deane: We did not work with The Iranian Alliance of Motion Picture Guilds (Khaneye Cinema) for this series but at TIFF we are committed to continue showing films from Iran both at our year-round venue, TIFF Bell Lightbox, as well as at the Toronto International Film Festival in September.
A large proportion of the Iranian filmmakers from various generations with drastically different outlooks and styles share a common denominator: immigration. In programmes such as I for Iran, do you foresee any collaboration with immigrant filmmakers and showcasing their works?
Brad Deane: Iran, like many other countries, has a large diaspora community across the world. Filmmakers living abroad can make very enriching works because they are able to posit the two cultures in dialogue with one another. We were very fortunate to have Amir Naderi in attendance for two films that he made in Iran more than 30 years ago. Mr. Naderi has lived abroad for a long time now and made films in Japan, Italy and the US but when he re-watched his films, it was amazing to see how close he still felt to them.
As the idea for I for Iran was inspired by the Fribourg International Film Festival and is now realized in Toronto, do you think this event will become a recurring part of TIFF programming?
Brad Deane: At TIFF, we have a long history of programming both at the Festival as well as at our TIFF Cinematheque (formerly Cinematheque Ontario), including retrospectives of Abbas Kiarostami and more recently, Jafar Panahi. We will continue to programme films from Iran but I imagine we will likely find different ways to approach the cinema as this programme was very specific.
Do you foresee other cities with international film festivals inspired to continue this work?
Thierry Jobin: We hope so. A Scandinavian Cinematheque seems to be interested to continue it, as well as a historical place in the USA. But we prefer to keep it secret as long as it isn't confirmed by these institutions themselves. After so many months of hard work in Fribourg – convincing as many Iranian filmmakers as possible to name their Top 3, explaining to Iranian officials that it was a cultural rather than a political project, finding nice prints, etc. -, I felt that ten months were too short and that it would be a pity to keep it only for Fribourg: it could live, travel, grow, bring better understanding about this wonderful Persian culture. But what organization could be interested in presenting the series second in a film industry in which everybody seems to be obsessed by exclusivity? Only absolute passion and true film lovers in some very rare and open institutions! First, Chris Fujiwara at took it partly last June, focusing on pre 1979's Islamic revolution. And then, after a meeting with Brad Deane in Toronto, TIFF Cinematheque decided to screen it as it was in Fribourg. "A History of Iranian Cinema by its Creators" is now something alive thanks to Brad and TIFF Cinematheque. It has evolved: guests were different than in Fribourg – Amir Naderi attended! – and, while some titles that were possible to screen in Fribourg and Edimburgh unfortunately could not be shown in Toronto (The House is Black, The Brick and the Mirror), some others were resurrected there: Mr. Haji the Movie Actor, A Simple Event, The Garden of Stones and Water, Wind, Dust. This was one of the main goals of this traveling retrospective and we should congratulate Brad Deane because I know the many issues he went through to find screenable prints of these masterpieces.
Jafar Panahi produced Taxi (2015) despite extremely difficult circumstances in order to send his message to fans of Iranian cinema. What is the message of TIFF for Iranian filmmakers?
Brad Deane: Keep making films to express your reality with whatever means you can. I think Mr. Panahi perfectly illustrates that it is not the size of the budget that matters but the size of the ideas.
Lastly, I would like to ask what do you think would be the main objective of this series, would it mainly involve introducing part of Iranian cinema to the Canadian public or more to show the public TIFF's appreciation of world cinema?
Our goal with this series was to bring the films and show them on the big screen the way they were meant to be seen. It was thrilling to see so many people from the Iranian community come out to revisit the films that have been such an important part of their lives, while on the other hand it was equally rewarding to see the excitement of a diverse range of non-Iranian audiences who were discovering these masterpieces for the first time.