In recent years, Dubai has emerged as a regional hub for art. Was this already the case when The Third Line arrived on the scene in 2005? Were you anticipating that Dubai would assume such a status?
In 2005 things were very different as there wasn't a proper art scene, or any venues for creative expression; a far cry from what it is now. Yet the audience and the energy were there, and the environment was just right.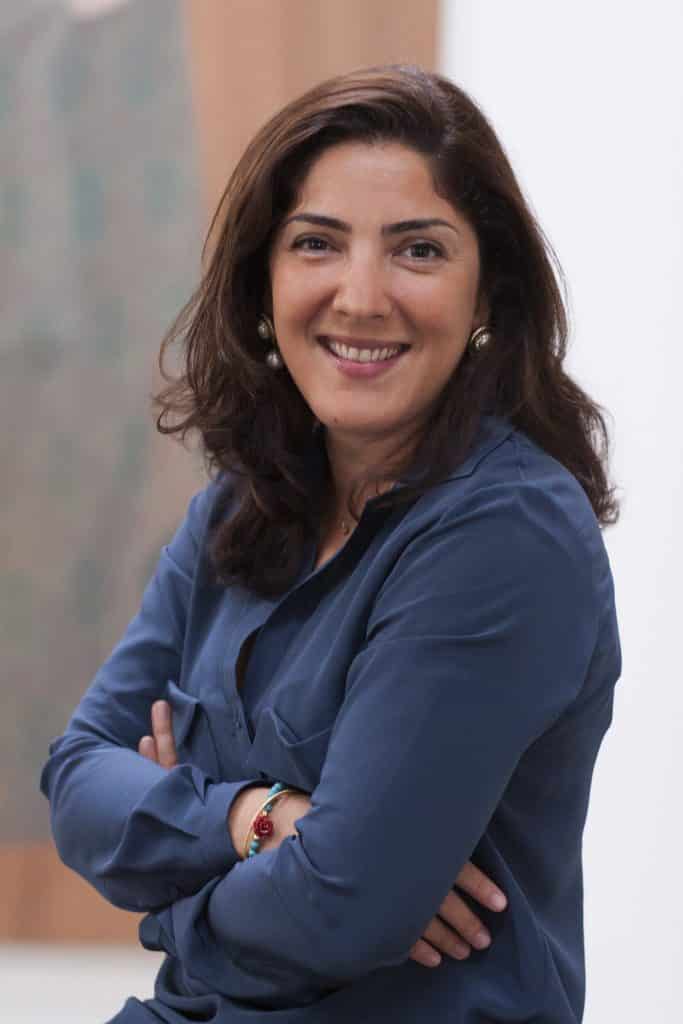 This is why we decided to set up a very ambitious programming for The Third Line. There was a gap that we filled and people responded to it with great enthusiasm. Around the time of our establishment, several other important organizations, publications and partnerships were also founded – one such notable entity is Art Dubai, one of the strongest art fairs in the region now, and a great proponent for cross-cultural dialogue and exposure. Since then, Dubai has come a long way and a lot of the people who were involved before us, or those who joined afterwards, have helped shape it into a vibrant, thriving and fast growing ground for art and culture.
To what extent do Iranian artists rely on Dubai's art market? Are they mostly based in Iran?
The Iranian art scene has a strong history and deep cultural influences that tend to influence even the current generation very strongly, both artists and collectors. As with many of the Iranian artists we represent, most of them have either grown up with their families outside of Iran, or chosen to move now. There are many personal and professional reasons behind it. Yet we do have examples of some of our most prominent Iranian artist's still living and working in Iran; for example Monir Shahroudy Farmanfarmaian, Golnaz Fathi and the fast rising star Sahand Hesamiyan. Dubai is definitely one of the avenues that allow them creative and professional autonomy. But it would be wrong to say they rely solely on the Dubai market.
Are Iranian residents of Dubai very active in the art scene?
Out of the 27 artists we represent, 12 are Iranian and live in Iran and across the world, but none in Dubai. However, we do have a large Iranian audience and collector base from within the UAE, and the larger region. It would be wrong to generalize, as our overall audience is made up of many different nationalities who are all proactive in their own way as audiences and contributors.
Tell us about some of the Iranian artists that your gallery has featured. Which of them were especially well received?
I'm very proud of Monir Farmanfarmaian, who having crossed 90 years of age still works daily in her studio – and is now the subject of her first major solo show at the Guggenheim in New York [the first solo exhibition by an Iranian artist at this venue]. She is truly well loved and respected across the board. Artists like Farhad Moshiri have also left a large mark on international audiences. He's become a very sought after name. At the moment, we have Ala Ebtekar in the main space and Abbas Akhavan in the Project Space – both of the shows have been very popular. Abbas is someone who is now well received in Dubai for his conceptual works. Last year he won the Abraaj Capital Art Prize at Art Dubai, and this year we're showing him in Statements at Art Basel. Also, we showed Sahand Hesamiyan's ambitious sculptural exhibition in Nov/Dec 2014 and it got such positive reviews and attention that we extended the show to January of this year!
Where does the demand for Iranian art come from? Are there particular types of clientele that are pursue it more than others?
Before it stemmed largely from the Iranian collector base. Now there is no such distinction, and many of our collectors have broader concerns when acquiring art.
As the operator of a gallery, you've been working at the intersection between artistic production and its reception by "the market." From this perspective, do you think the category of "Iranian art" is just a formal label, or is there something substantive that weaves its way through a lot these works and speaks of a common experience or ethos?
This is a very broad question and there are many angles to its answer. Yes Iranian artists do share many similar cultural, historical and political influences, which may show up in their work and are recognizable as 'Iranian'. But not all our artists work like that. Examples would be the works of Laleh Khorramian and Amir H. Fallah – the first dealing with experimental fantasy-based concepts and the latter working with academic critique of the history of painting. We do not ever try and promote or sell work based solely on national identities, and we try to avoid such classifications that take away from the artist's own creations, which may or may not be connected to their country of origin.
Zooming out a little bit—well, maybe a lot—tell us about some of the trends in art from the region that you've noticed over the years.
Over the years, the local audience and collectors have opened up a lot to new media art and the reception to sound and video art, site-specific illustrations and performances is much more positive that it previously was. The trends keep shifting, and it would be hard to pinpoint names and styles. But it is definitely easy to say that the making and consumption of art has increased manifold.