Tell me a fact, and I'll learn. Tell me a truth, and I'll believe. But tell me a story, and it will live in my heart forever. – Native American Proverb I was born and raised in a suburb just north of Tkronto. Or should I say Tehranto? The youngest in my family, I missed the struggles of migration, of learning English, of leaving my homeland behind.
Growing up, my parents – like many immigrant parents – were concerned with preserving our heritage. Their mission, to maintain Iranian traditions, extended beyond our household and into the local community. For more than 20 years, my parents offered arts-based teaching practices to Saturday-morning Farsi-language programs in numerous school boards across the GTA. I began attending these programs as early as three years old. I was happy to participate in the classes because of the teachers' commitment to making the educational experience meaningful and creative. I learned language skills through songs and poetry, cultural understanding through folk dance and costuming. But most of all, I learned about my ancestral land through stories; my community's accounts of life on the land formerly known as Persia as well as the folklore they remembered from their youth. My experience of being a second-generation Canadian with access to free education within my ethnic community shaped the rest of my life. In 2012, Mahshid Amani and I co-founded Boostan Multicultural Collective (BMC). BMC is an artist-run organization; aimed at supporting GTA youth in celebrating world cultures and discovering community-building initiatives through fun and engaging programs. Our mission is to provide young people with free access to social justice education. Our mandate is to mentor and teach youth the importance of storytelling through dance, music, language, film, paint, drama, sculpture, cuisine, and more! Our longest running program, Traditional Persian Storytelling for Youth, is a free and accessible workshop where elders present Persian myths and legends to children. Celebration, Preservation, Truth, and Reconciliation: Power of sharing space and stories Since the beginning of human civilization, across the globe stories have been shared as a means of entertainment, education, preservation and instilling moral values and a sense of identity. Many governments, including the Canadian government, have used storytelling as a means of healing systemic and state-sanctioned violence against marginal populations. For six years, the Truth and Reconciliation Commission of Canada (www.trc.ca)traveled across the nation to listen to the testimonies of nearly six thousand First Nations, Inuit and Metis people who were taken away from their families and placed in residential schools as children. For the indigenous people of Turtle Island (North America), sharing their accounts of violence and repression is vital to the healing process and restoring joy and prosperity within their communities. It is necessary for the Government of Canada to act benevolently before they could move forward from a dark past. BMC understands that stories build robust and healthy communities, and offers a broad range of arts programs to develop sites for sharing.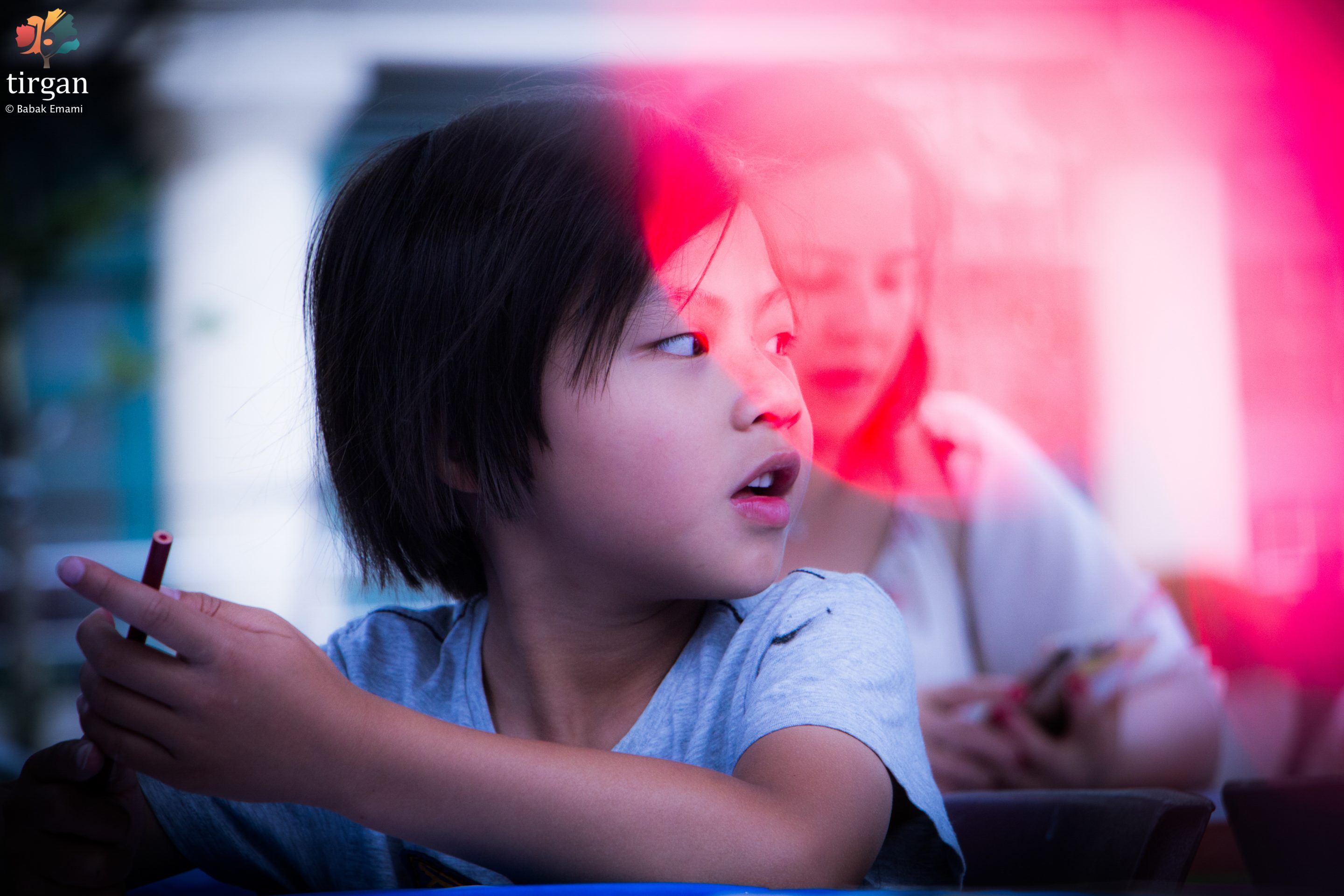 We, the Iranian diaspora: A commitment to social justice Storytelling and art go hand in hand. As such, BMC is a collective of professional artists invested in preserving the heritage and forming an ever-evolving Canadian identity. Our artists are recognized experts in their field. They have committed a lifetime to cultivating various artistic practices. By supporting and sustaining local artists, BMC's aim is to provide employment opportunities, networking opportunities, fair wages, and accreditation. We also offer platforms to artists who want to give back to the community through education and youth engagement. BMC commits to partner with artists to highlight our local cultural producers and bring high-quality mentorship to a broad multicultural community. Nearly one-third of people living in Tkrontoare second-generation Canadians. About half of them speak their heritage language. Illiteracy limits our access to written accounts. Oral narration, traditionally accompanied by dance, music, and art, therefore, becomes vital to our understanding of self within a community. Not only is BMC interested in building an organization that can offer Iranian-Canadian youth access to the traditional stories of their ancestral land, but we are also equally invested in listening to their experiences of being Iranians born or raised in Canada; a contemporary Iranian tale; a story of multilingualism and multiculturalism. A story much like my own. The power of partnership Often the challenges we face as an organization is in finding appropriate partnership opportunities. Iranian arts programming exist in this city; however many are run as private businesses. We do not operate in the private sector. BMC is invested in offering free public programming to be accessible to everyone. Our opportunities are limited to organizational partnerships that support us by providing both a platform and financial support. Since our formation in 2012, BMC has successfully partnered with dozens of public schools, libraries and not-for-profit organizations in the GTA. Some of our best opportunities to engage with youth were at various Tirgan festivals. Tirgan recognizes the role youth programming plays in cultivating curiosity, cross-cultural dialogue, and artistic and cultural activities. Boostan Multicultural Collective and Tirgan share a mutual goal of holding safe space for Iranian-Canadian youth to openly share their stories of diaspora and creatively express their complex cultural identities so that they too can feel a part of their ancestral heritage.
This article originally appeared in the 2017 edition of Tirgan Magazine.