Growing up, my father would rise with the sun and play his tape of Iranian-Azari setar music while he drove my sister and me to school. As soon as the song would play, we would immediately giggle and beg him to change it to the radio.
Now, as a young woman in my twenties, I return home and sit down on the plush Persian rug in my parents' room. I run my fingers along the intricate patterns; the textured swirls that give way to geometrical shapes so exact that I can barely wrap my mind around the fact that these were handwoven. My Beats headphones are snug in my ears and the sound of Hiatus's "Turbine" rushes through them. The down-tempo electronic beat is like a rope pulling me into the depths of who I am; like an unraveling of my identity. I watch the rain brush against the window and close my eyes. I let the music carry me and, suddenly, I feel as though I am in my parents' footsteps –standing where they were at my age. What fears did they have? What joys did they share? How much of their and my heritage is a part of me and to what extent have I shed the layers of my traditions to become my individual? I'm still not sure, but the instrumentals transport me back to the memories of morning car rides with my father and bring a tear to my eye; how as children we would ask him to turn off his musical time machine that made him feel at home.
As a first generation Iranian-American, I carry my family's sacrifice in my DNA. I am reminded daily that while I am an American, born and raised, that my culture still runs through my veins. That I am a child of individuals, who gave up their Motherland so that their children could thrive but that I am to be proud of my cultural heritage.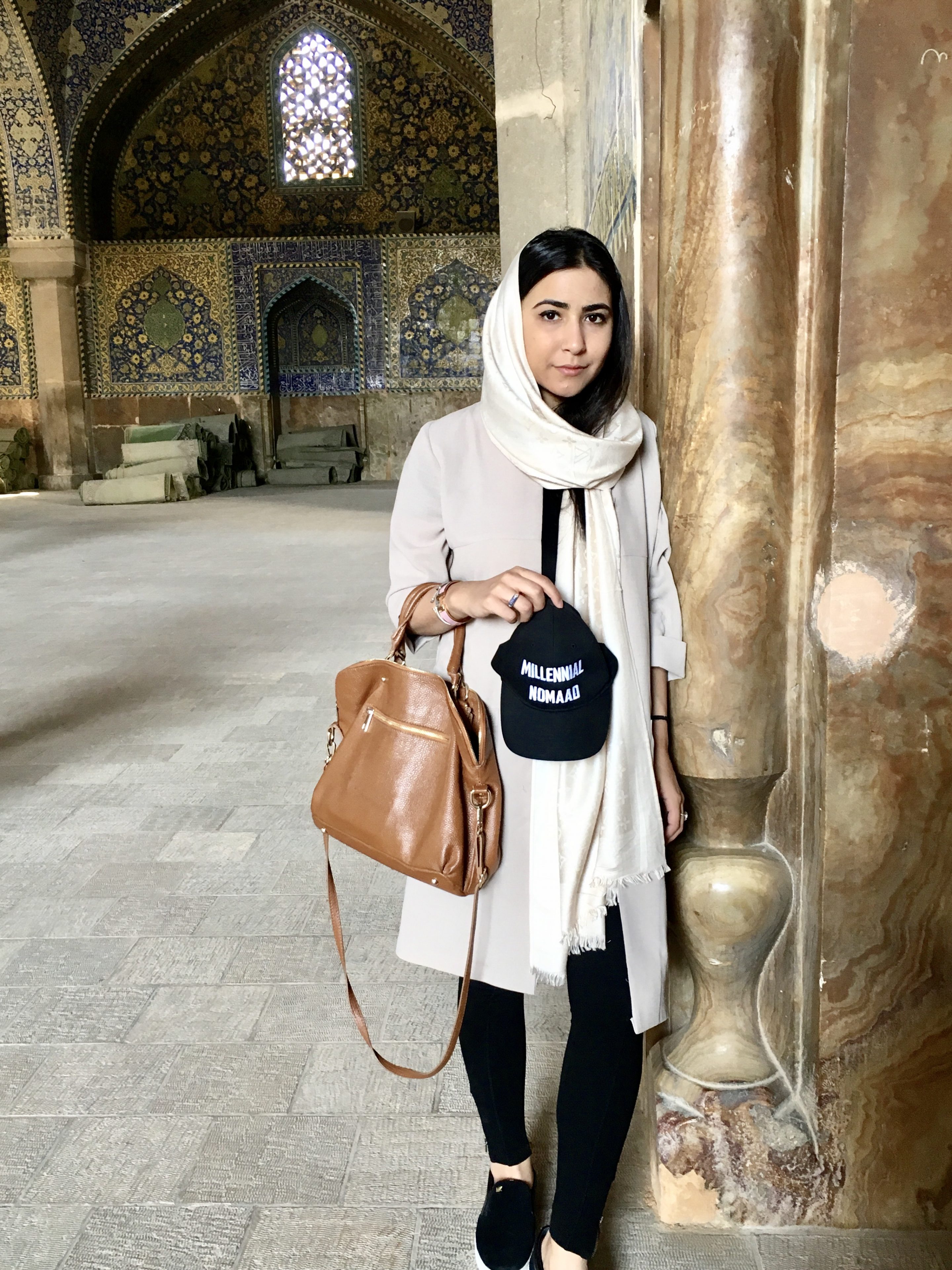 Photos by Elnaz Moghangard
I once asked my mother: where feels like your home? And in her eclectic accent, she speaks to me in a tongue that has tasted various nations; from Iran to Austria to the United States. She replies to me, "I don't know. I feel too Iranian for the United States and too American for Iran. Nemidoonam [I don't know]."
I stared at her and tried to trace her life backward through her eyes. I wanted to understand her past and realized that I would never know the life that my parents knew. How could I? I never had to experience what it felt like to pick up and move to a land whose language I did not speak. A country whose hills were not familiar, a land where Eastern curves replaced with Western rectangles.
Yet, the older I become, the more I understand the sentiment of struggling with identity.
I am an Iranian-American. I celebrate Christmas with my family every year and attend my friends' Shabbat dinners. And when Spring arrives, I jump over fires for Chaharshanbeh Suri, watch my mother set up the Haft-Sin table and welcome Nowruz.
I am a child of peanut butter sandwiches, ghormeh sabzi, pizza, and kabob for school lunches. I am a child raised on Googoosh and Britney Spears.
Like my peers, this delicate balance seemed almost impossible growing up. Where do my values lie? What traditions do I continue? How am I seen and accepted; as an Iranian or as an American?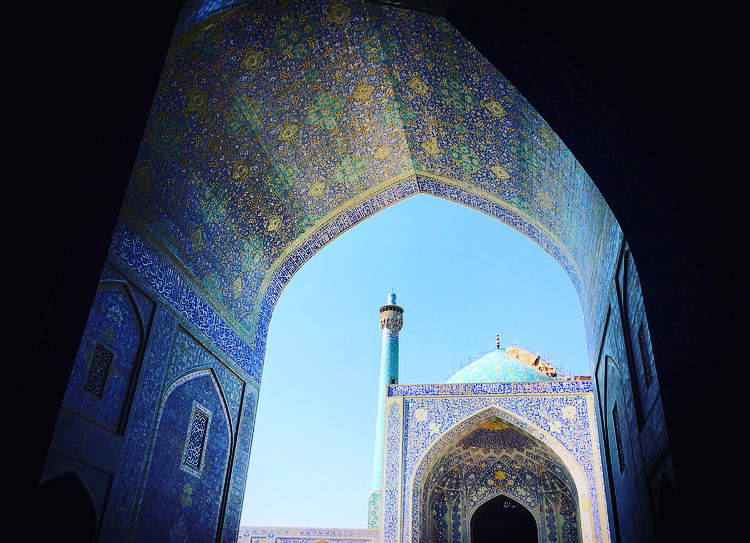 During my teenage years, I began to reject much of my Iranian roots. I wanted to be blonde, hairless and seen as something more than "different." I battled with my beliefs. I yearned for a freedom devoid of labels attached to my identity. I just wanted to simply be.
Growing up, I visited Iran during many summers. I remember the first trip I took when I could process the experience. Here I was fifteen years old roaming around Tehran, struggling to keep my roosari [scarf] from falling off my silky hair and complaining about having to wear a manteau in the dry heat. I spoke Farsi with my American accent and was still confused when the store owners would notice I wasn't from there. Too shy at the time to ask for a bargain, I would step aside as my mother handled the art of chooneh [haggling] in the bazaars. Everyone looked kind of like me; darker hair, thick eyebrows, yet felt so different.
Fast forward to 2016; I once again return to Iran after many years. Excited and anxious, I did not know what changes to expect, but I knew this trip would feel important to me. As soon as we landed the smell of the airport took me back in time. As we made our way to baggage claim, I silently wondered would they think I lost weight or gained weight? Am I too old for my Farsi to sound like this? I hope most places have an American toilet."
The cycle of thoughts stopped abruptly as soon as I saw my family awaiting my arrival in the international terminal. The first thing I noticed was their smiles so wide and their eyes so exuberant that I almost didn't care if they had said I gained weight. I was so happy to see them. The second thing I noticed was their appearance and how not different they looked from everyone back in the States. My cousin, a musician, looked just like a Seattle hipster. My other cousin, a businesswoman, like a Vogue feature article on
Middle Eastern success stories. This trend continued throughout my trip.
I stood on the remains of the Persian Empire at the site of Persepolis while our tour guide was rocking some Vince Camuto like loafers. I bought kabob from the food court in Tehran's largest mall and then walked over to buy an iced coffee from a Starbucks replica. And sitting at a cafe overlooking Goftegoo Park, I listened to EDM blasting on the speakers and watched young adults gather to talk startups, art, and philosophy.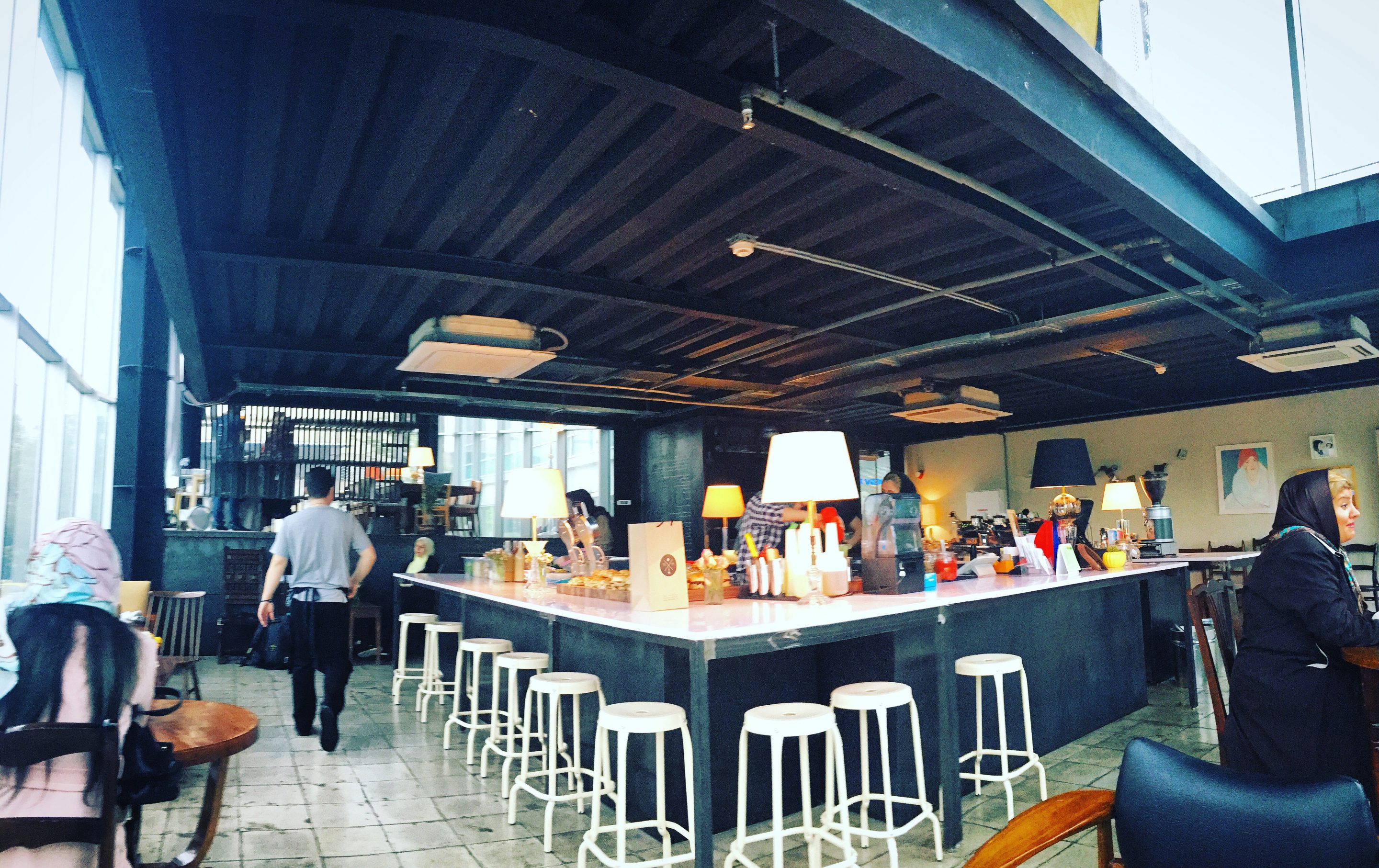 This is the new Iran, a state with rich history and culture now entwined with the global village. A place where the old and new have created the perfect summer cloud under which the people have been waiting to dance in the rain.
A while back, I asked my father what our last name meant. For once, Google had no definition. He explained that "gard" meant traveler and "Moghan" was a place in Iran. So, my name meant the one who traveled Moghan.
And as I rode along the bumpy roads of Isfahan, gazed around the tomb of the great Persian poet Hafiz in Shiraz, and paced through the crowded, cosmopolitan city streets of Tehran, I realized that both in my heart and within my name, I am a nomad. A wanderer searching for a place to belong only to realize that I am not this nor that but instead a product of both curves and rectangles; an intricate design that continues to be woven. And for all of my parents' efforts, I realized that the most courageous thing to do is to be me. All of me –both bold and vulnerable– planted firmly in the roots of my history and looking up towards the possibilities of now.
I am an Iranian-American.
I carry the sacrifice of my parents in my DNA. I carry them in my heart.
I am a Millennial Nomaad –I aspire to create my future and roam free.
I am me. I am me. I am me.
This article originally appeared in the 2017 edition of Tirgan Magazine.