This conference is a collaboration between Tirgan and the Iranian American Women Foundation (IAWF) to host the first Canadian Leadership Conference with a focus on women with Iranian origins. This event, held at the prestigious Aga Khan Museum, will be IAWF 's first international conference and the subsequent conference will take place in London, England in September 2017. The conference is divided into several inspiring panels and networking opportunities. While celebrating the accomplishments of hardworking and talented women of our community, the event is designed to offer the participants several opportunities to connect with other savvy and ambitious women and grow their professional support network.
The Iranian – Canadian Women's Leadership Conference comprises four sessions:
Lead Like a Woman
Breaking Traditional Taboos
Overcoming Obstacles
Women in Technology
Tirgan is proud to have the support of the following professional
organizations for this event:
– Sharif University of Technology Association (SUTA)
– Canadian Society of Iranian Engineers and Architects (Mohandes)
– Iranian Women 's Organization of Ontario (IWOO)
– Shabeh Jomeh
– Karafarin Canada Entrepreneurship Network
– Iranian-Canadian Legal Professionals (ICLP)
Serena Golchereh Sohrab, an Assistant Professor at the University of Ontario Institute of Technology, is a management educator, consultant, and researcher. A passionate advocate of the importance of women's economic independence in their ability to achieve true equality, she has been involved in several projects related to the advancement of women in organizations, with her work of the status of Iranian and Canadian women in top management positions being published in the Women in Management Worldwide Handbook. She is the recipient of several prestigious awards such as Doctoral Fellowship of Social Sciences and Humanities Research Council of Canada, Doctoral Research Award for the Study of Women in Management, and Schulich Entrance Scholarship of Merit. Golchereh earned her doctorate from the Schulich School of Business at York University and completed her MBA and Bachelor of Sciences in Electrical Engineering at the Sharif University of Technology.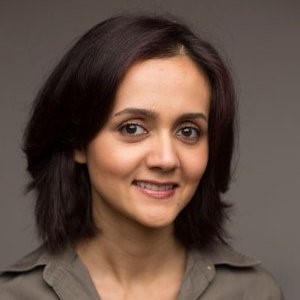 Shiva Amiriis the CEO of BioSymetrics Inc. where they are developing a unique real-time machine learning technology for the analysis of massive data in biomedicine. BioSymetrics specializes in providing optimized pipelines for complex data types and effective methods in the analytics of integrated data. Prior to BioSymetrics she was the Chief Product Officer at Real Time Data Solutions Inc., she has led the Informatics and Analytics team at the Ontario Brain Institute, where they developed Brain-CODE, a large-scale neuroinformatics platform across the province of Ontario. She was previously the head of the British High Commission's Science and Innovation team in Canada. Shiva completed her Ph.D. in Computational Biochemistry at the University of Oxford and her undergraduate degree in Computer Science and Human Biology at the University of Toronto. Shiva is involved with several organisations including Let's Talk Science and Shabeh Jomeh International.
Mission of the conference:
Our goal in hosting this leadership conference is to bring aspiring professional Iranian-Canadian women together to facilitate the expansion of their professional network, showcase successful women with Iranian origins as role models, and enhance collaborations with successful Iranian-Americans.
Initial inspiration and how has it developed since then:
Mr. Mehrdad Ariannejad, President of Tirgan met with Ms. Mariam Khosravani, Founder and President of the Iranian-American Women Foundation (IAWF) at an IAWF event in the US. Ms. Khosravani, having attended previous Tirgan events was impressed with the Festival and its ability to attract tens of thousands of international attendees to showcase Iranian art and culture. They discussed that it would be an excellent venue to hold the first international IAWF event in partnership with Tirgan in Toronto. Since that inception, Mr. Ariannejad identified a few people that could lead the charge on the Toronto side. This team is co-chaired by Professor Golchereh Sohrab and Dr. Shiva Amiri, CEO of BioSymetrics in addition to a strong team of affiliates who have helped bring the event together. This has been a collaboration with the IAWF and in particular, Ms. Khosravani who has played a very active role in identifying appropriate panels, speakers, and other key features of this event. Mr. Ariannenejad has continued to be critical in helping the team accomplish its goals and played a significant leadership role all along. There were also those in the committee who stepped up to help including Mr. Mahboob Bolandi who was representing Sharif University of Technology Association (SUTA), Mohandes, and Karafarin, three of our affiliate organizations.
Are there leadership and empowerment concepts that can be measured? How can we measure our impact?
It's always difficult to measure these things, however providing examples of successful women to the attendees and the community will provide opportunities for learning and also help break down any personal barriers individuals may be facing. We can perhaps measure the impact of the Conference by feedback received, interest in follow-up events, follow-on activities such as resulting events, connections, follow-ups, etc. It is important to note that this kind of impact often takes time, but there will no doubt be wins along the way.
Does your approach to women's empowerment focus on the economy?
Several of the invited speakers are successful business women who are either part of large organizations or have built large organizations themselves such as Anousheh Ansari, co-founder, and chairwoman of Prodea Systems. Her previous business accomplishments include serving as co-founder and CEO of Telecom Technologies, Inc. (TTI), and the title sponsor of the Ansari X Prize, in addition to being the first self-funded women to go to the International Space Station. Another example includes Nazie Eftekhari, CEO and principal architect of HealthEZ and founder of The Araz Group, the first Preferred Provider Organization in the US. There is a significant focus on the economy, also taking into account that we have a full panel dedicated to Technology and others who have been successful professionally and as entrepreneurs in other areas on other panels. Economic development and women's involvement in that is a global cause and ensuring that women are active in building our economy is indeed aligned with this conference and initiative.
Why is women's economic and social empowerment so important? Can you give us some examples?
Women make up just over half of the global population, and research shows that countries that do a better job of integrating more women in the workforce have stronger economies. Women should have the same opportunities to be involved in the economy as men, and part of women's economic and social empowerment is to get to that level. This varies across countries and organizations, but ultimately the goal is to improve and enhance women's roles. There is a clear link between women's social and economic empowerment and the economic state of a country.
How was the collaboration with Tirgan? How are these two events related?
Mr. Ariannejad, President of Tirgan and Ms. Mariam Khosravani, Founder and President of the IAWF were the instigators of this Conference. It has proved to be an excellent partnership. Many of those attending Tirgan Festival can also attend this conference. Also, there are a few joint speakers who fit into both agendas. Although Tirgan is focused on art and culture, this partnership seemed like a complement to a satellite event.
What are the plans to maintain this important discourse?
Repetition will be part of this, ensuring that the effort is continued in some respect. Professor Sohrab, the co-chair of the Toronto event, has had this goal in mind to build an initiative around Iranian-Canadian women and is planning on continuing this effort as a more formal organization. Also, we hope that the talks which will be recorded will continue to be a source of inspiration. We hope the connections made will survive many years and encourage others to get involved with these organizations and perhaps build their own.
This article originally appeared in the 2017 edition of Tirgan Magazine.