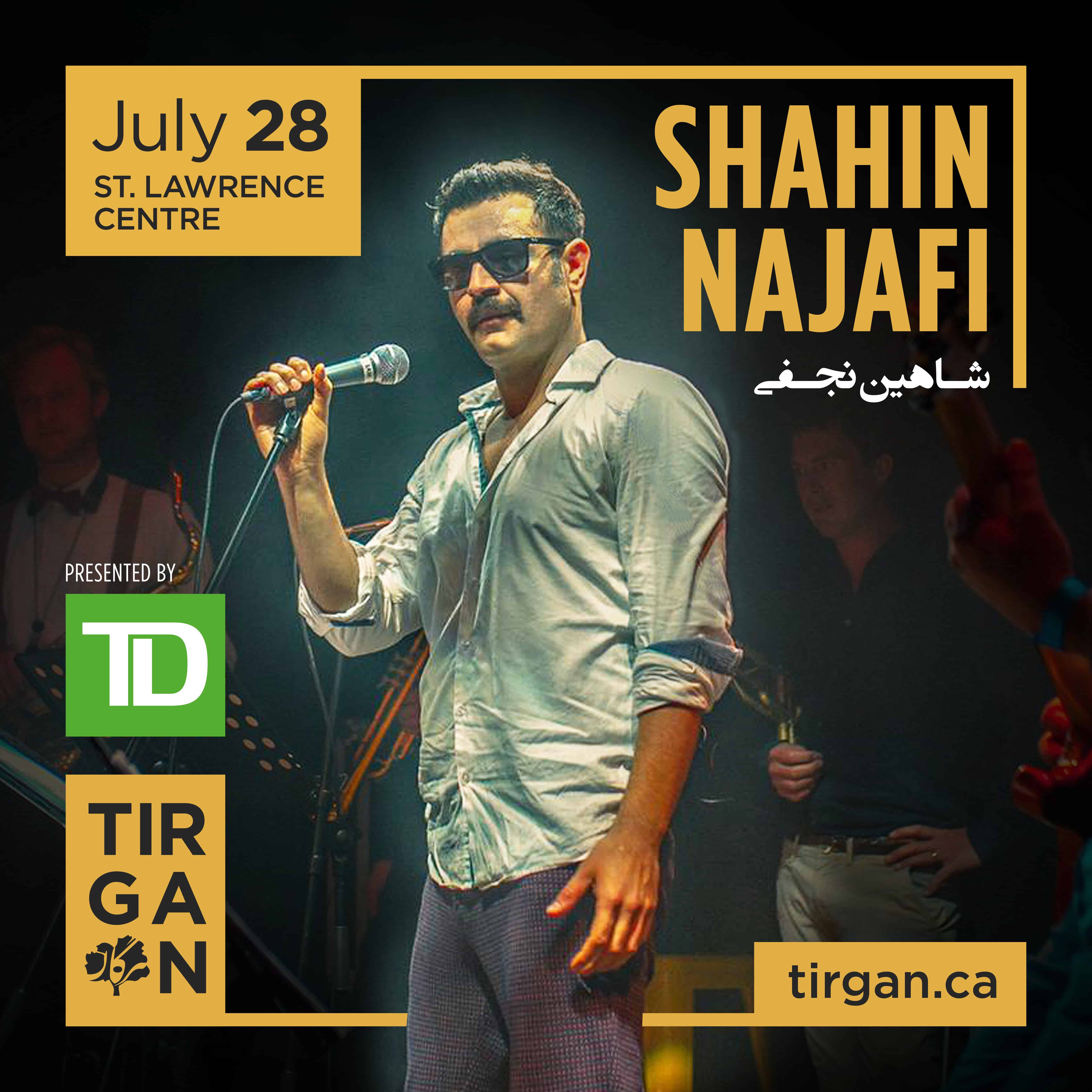 Shahin Najafi
Shahin Najafi storms the stage with a crushing performance at Tirgan Festival 2019. Shahin performs songs from his new album 
The Third Gender
 with a full band of world-class artists for the first time at Tirgan Festival.
Shahin Najafi is an Iranian musician, songwriter and singer known for his taboo-breaking and provocative songs about religion, poverty, child labor, sexism and other topics that extremists would like to avoid. Shahin stands apart as a musician who brings both catchy riffs and meaningful revelations to every performance. 
In his work nothing appears to be sacred; his lyrics constantly question political authoritarianism, social injustice, ideological dogmas, and cultural taboos.
 His music assimilates elements of hip-hop, rock, folk and most recently jazz fusion. His new album, 
The Third Gender
 is a blend of folk melodies and contemporary influences, and heralds a revolutionary new direction for Najafi's music.
For the first part of his performance at Tirgan Festival, Najafi combines jazz with aspects of traditional Gilaki music from northern Iran. Among the songs on the album, one is a reworking of a poem by the celebrated Iranian poet "Esmail Khoi", and one is an adaptation of a folk song. In the second part, his performance include his popular hits along with live improvisations by his band. On the album, Najafi is accompanied by critical mind and creative skills of Pouya Mahmoudi, Habib Meftah Boushehri and Adrian Wachowiak to form a contemporary alliance between folk, jazz, rock in a chamber environment. For the last part, Shahin storms the stage with a crushing performance of rock music.
Shahin has toured around the world, in Europe, the US and Canada, and has performed alongside 
The Gürzenich Orchestra
 in Cologne and 
Blackfield
 in Tel Aviv amongst others.
Tirgan Festival proudly presents a live performance of "Shahin Najafi Band" and invites you to an exciting musical experience set at the heart of Tirgan Festival 2019.