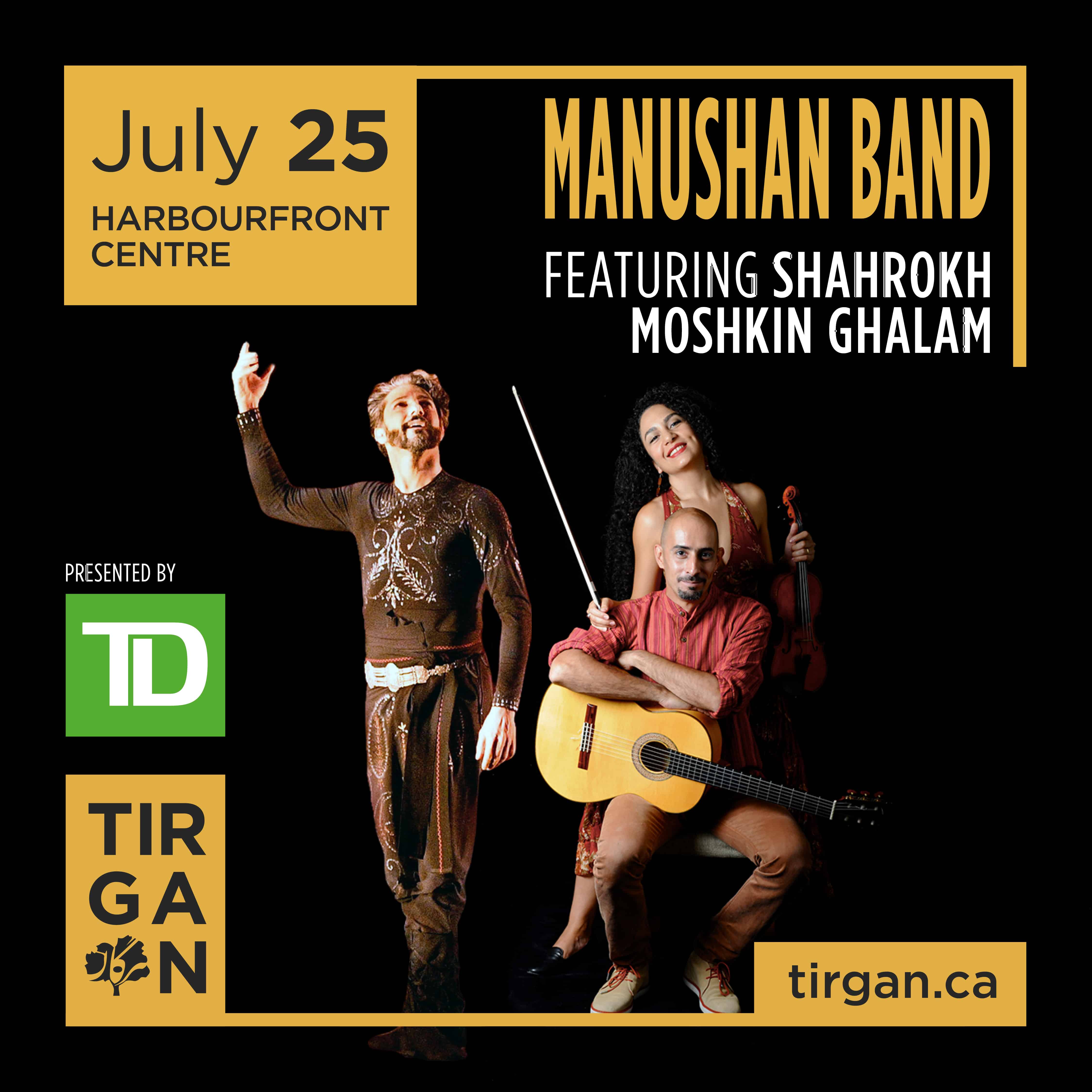 Labels
Manushan,
Shahrokh MoshkinGhalam
Opening: Manushan Band featuring Shahrokh MoshkinGhalam
The Tirgan Festival 2019 kicks off on July 25th with the opening concert by Manushan Band featuring internationally renowned dancer, and choreographer Shahrokh Moshkin Ghalam.
The evening launches with a musical concert by "Manushan", a Paris based Iranian band and a prominent voice in the world music scene. Aida Nosrat and Babak Amirmobasher infuse classical European music into their own contemporary style to orchestrate a mixed culture of melodies beyond borders. Despite all the restrictions women face, Aida Nosrat rises above the obstacles in the vocal traditions and delivers a powerful yet delicate musical experience. Manushan concert encompasses a mixture of world music, gypsy, flamenco, and jazz styles along with new renditions of the classical Iranian music. 
Manushan musical concert is accompanied with a dance improvisation by internationally renowned dancer and choreographer Shahrokh Moshkin Ghalam. For contemporary extremists, women's singing is forbidden and in traditional minds, men's dancing is considered unconventional. Manushan musical performance coupled with Moshkin-Ghalam's choreographies constitutes an artistic resistance against both.
The opening concert, "Manushan featuring Shahrokh Moshkin Ghalam", regardless of its Persian/Iranian references, communicates with every audience because the verbal language will lose its prominence and the meanings are transferred through dance and
melodies.
Tirgan Festival invites you to join us and experience this enchanting production at the Tirgan Festival 2019.